Sheet extrusion melt pump is a positive displacement conveyor equipment, high-precision gear clearance and volume structure design, so that a stable and balanced extrusion possible, in chemical fiber, granulation, plastic film, sheet, sheet, , Pipe, wire and cable, drawing, composite extrusion and other production lines have been widely used, and achieved good results.
1. Sheet extrusion melt pump can achieve stable extrusion, extrusion products to improve the dimensional accuracy, reduce scrap rate. In the extrusion process, the uneven feeding of materials, barrel and head temperature fluctuations, pulsating speed and other phenomena is difficult to avoid. The use of melt gear pump can eliminate feeding system feeding error, can greatly reduce the upstream process of transmission fluctuations, rapid access to stable working conditions, improve the dimensional accuracy of extruded products, reduce scrap rate.
2. Sheet extrusion melt pump to increase production, reduce energy consumption, low temperature extrusion, to extend the life of the machine. Since the extruder is equipped with a polymer melt pump, the decompression function of the extruder is transferred to the gear pump, and the extruder can work under the condition of low pressure and low temperature, the leakage flow is greatly reduced, and the output is increased. Gear pumps create head pressure more effectively than extruders and reduce backpressure on the extruder, allowing the screw to withstand the axial forces and prolonging service life.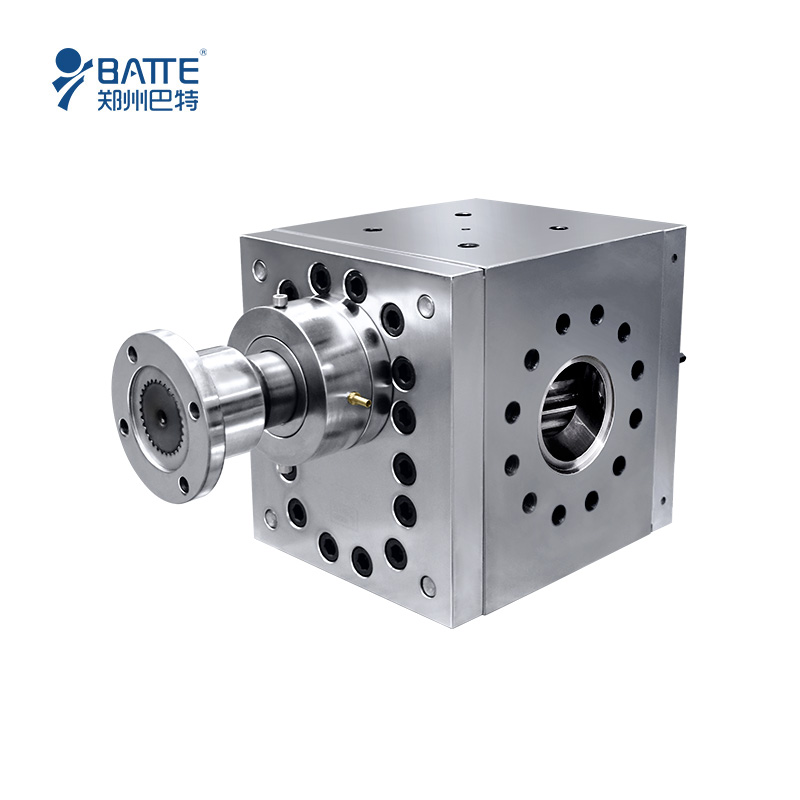 Processable material covering almost the most polymeric materials, such as PE, PC, PP, PVC, HIPS, PS, PA, TPUR, fluoropolymers, polysulfones, polyesters, thermoplastic elastomer, rubber and adhesive fever.
In a word, melt pump for extrusion is mainly used in conjunction with extruders.The scope of melt pump extrusion application is plastic, rubber, chemical fiber.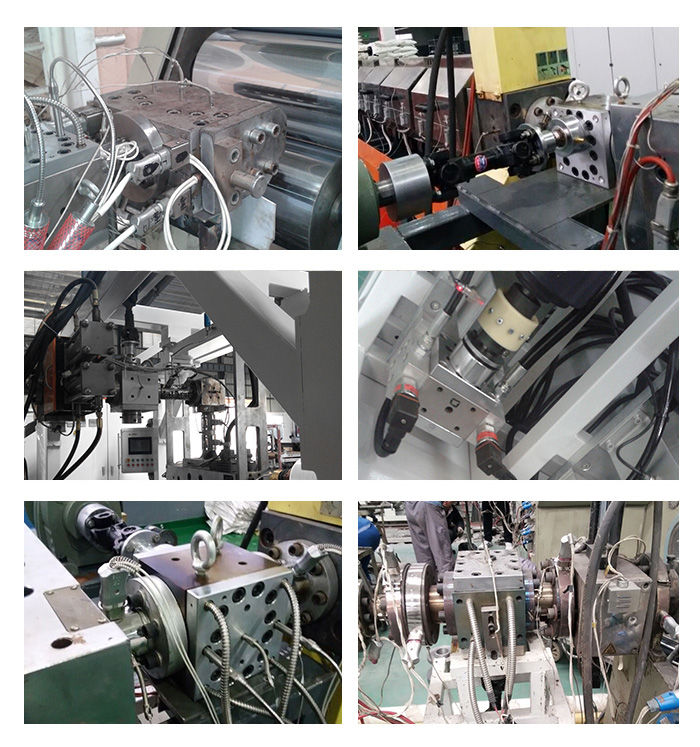 Place of Origin:
Henan, China (Mainland)
Brand Name:
Batte
Model Number:
ZB-B,ZB-C,ZB-D,ZB-E,ZB-F,ZB-G,ZB-H,ZB-K,ZB-R
Theory:
Positive Displacement Gear Pump
Structure:
Gear Pump
Usage:
Plastic, Rubber Pump and Fiber
Power:
Electric or Oil
Fuel:
No Need
Pressure:
High Pressure
Application:
transportation, pressurization or the metering of polymer
Scope of Application:
Almost all kinds of polymers
batte melt pump chinaplas

Viscosity:
Up to 40000Pas
Gear Tooth:
Straight (Optional),Helical gear pump(Optional),Herringbone gear pump(Optional)
Sealing Method:
Mechanical Sealing (Optional)
Heating Method:
Stainless Steel Heating Rod
<strong>batte melt pump company</strong><br />
<p>
<img src="http://www.battepumps.com/uploads/img/batte melt pump factory.jpg" /></p>
<p>
Zhengzhou Batte Melt Pump Co., Ltd. is a professional manufacturer of melt pumps, screen changers and feeders integrating R&amp;D and production. Located in the University Science and Technology Park of Zhengzhou High-tech Industrial Development Zone, it relies on the scientific research strength of domestic universities and combines European advanced technology and quality control concepts to integrate production, learning and research. Especially in the application technology of melt pump, has accumulated rich experience. Continuous in-depth research on the working principle, performance optimization, equipment structure optimization, control technology and other aspects of the melt pump has achieved considerable results, and has been recognized and praised by the vast majority of users in the industry. <a href="mailto:info@battemachinery.com">info@battemachinery.com</a></p>