PP thermoforming sheet is currently the most widely used and largest sheet in domestic positive pressure thermoforming, even in the whole family of thermoforming sheet, it has long since taken the lead and is almost equal to PVC and PS. The "disposable" plastic jelly cups, drinking water cups, soy milk cups, tofu boxes, etc. that can be found everywhere in the market are almost all made of PP sheet thermoforming; in the domestic annual output of "disposable" plastic yogurt cups, which have reached billions or even tens of billions, PP also accounts for half of the plastic yogurt cups. PP also occupies a large part of the market. Melt pump and screen changer help, PP sheet thermoformed plastic packaging products in medicine, light industry, toys, food, tourism and other fields of application is also common. The main reason is that PP material is one of the lightest plastic varieties, with a density of 0.89-0.91g/cm3 and low material cost; secondly, the price of raw materials is relatively cheap and the market is abundant. PP thermoforming sheet can be produced by calendering, calendering and cast method.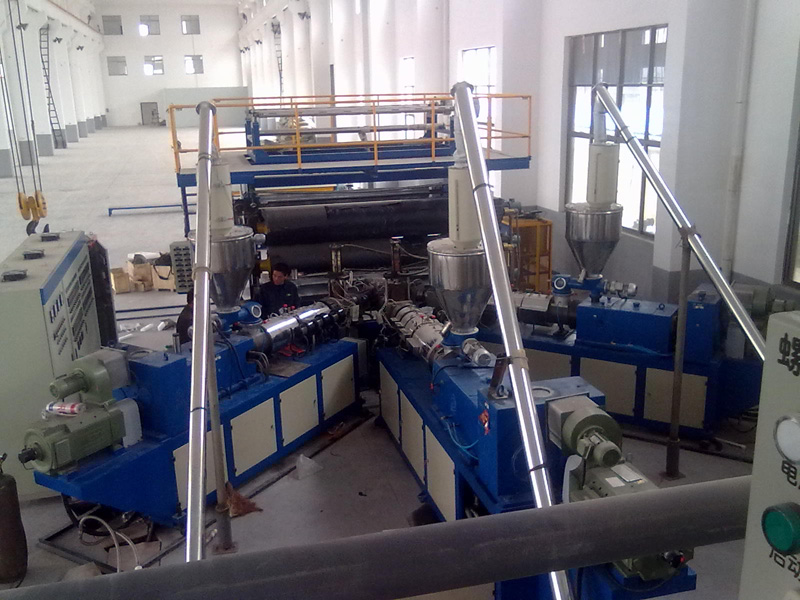 Batte specializes in the development and production of melt filter/screen changer, melt metering gear pump and its accessories for nearly 30 years, and understands the characteristics of PP sheet and has accumulated rich experience in using the equipment.
Commonly used materials: PP sheet
Process characteristics: high output, high temperature, high filtration accuracy, high viscosity, low pressure fluctuation, high stability and reliability requirements.
Heating temperature: 200~350 ℃
Heating pressure: 3.0-40.0 MPa
Output: 100-1,000 kg/hr
Product solution: PP sheet melt pump + double column screen changer/ continuous screen changer with mesh belt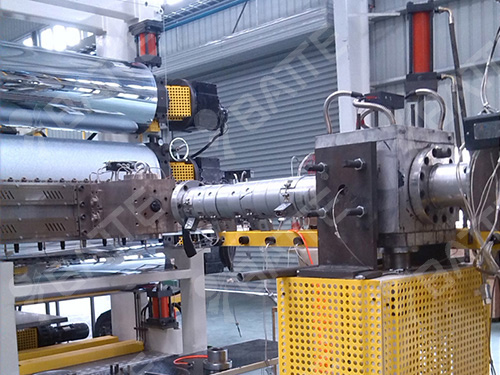 Batte Plastics PP sheet melt pump features.
1、Optimized melt flow channel design: eliminating dead space in the flow channel, reducing polymer residue to a low level and improving the quality of the product.
2, optional built-in flow channel: suitable for fluid cooling to adapt to a more accurate and rapid temperature control system; can also be used for thermal media heating.
3、Improved gear parameter design: more accurate rotary displacement design for more stable output pressure and adapt to precision extrusion working conditions.
4、Applicable viscosity range is extremely wide: with different sealing methods, it can be applied to the working conditions from low viscosity to very high viscosity.
5、A variety of installation methods: to meet the individual needs of users.
6、High precision manufacturing and excellent heat treatment: more precise and durable.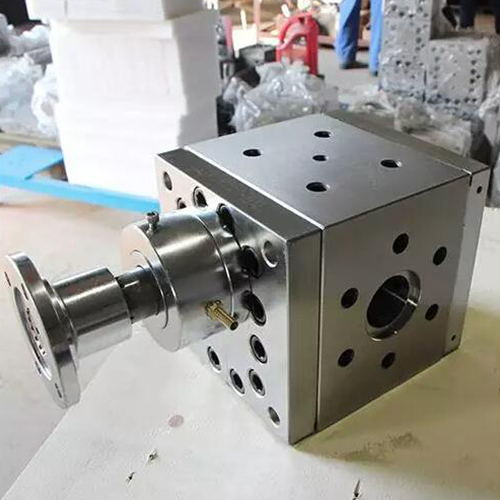 PP sheet plastic extrusion melt pump is suitable for extruding and conveying polymer melt from low viscosity to very high viscosity; it is generally installed between the extruder outlet and die head as a melt metering pump; it can also be installed in the polymer melt pipeline as a booster pump.
Plastic melt pump advantages
1, very small pressure flow pulsation, can achieve the flow of linear output, suitable for precision extrusion system.
2, for different working conditions using different structures and materials configuration, to better meet the individual needs of users.
3、It can be applied to high temperature (350℃), high pressure (40MPa) and high viscosity (40,000Pas) working conditions.
4、Precise structure, high precision and long life.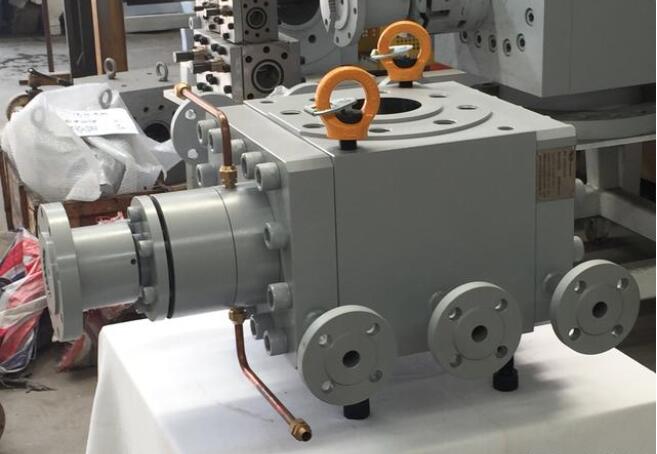 Universal coupling is recommended to connect the reducer and melt metering pump to eliminate the influence of thermal deformation; plastic melt metering pump is a volumetric forced transfer pump, the pump output flow can be adjusted by adjusting the pump speed, frequency conversion speed regulation is recommended, which can realize the nearly linear flow output of gear pump.
PP extruder screen changer adopts double column and double runner design, internal heating, fast heating and uniform temperature, two filters work at the same time during normal production. When changing the screen, one screen works and the other screen is replaced. The design of the priming and exhausting device, through automatic or manual control of the priming and exhausting, realizes screen changing without stopping, no leakage of material, uninterrupted material flow, small fluctuation of material pressure, small impact on production and good continuity. It is suitable for the production of various working conditions with continuity requirements.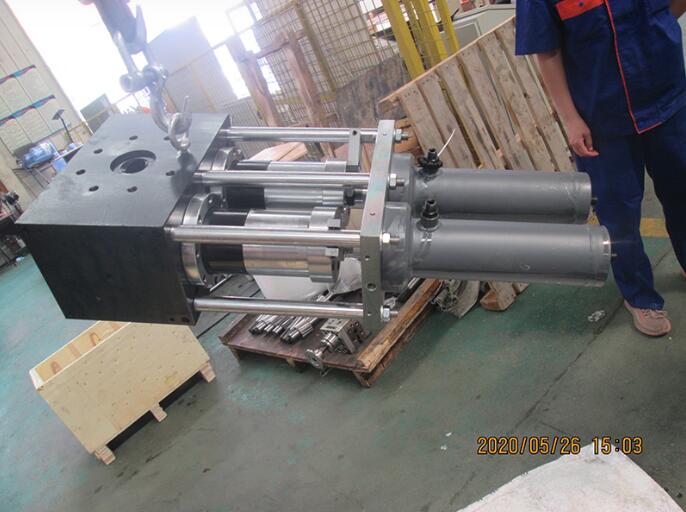 Batte provides PP sheet special screen changer (double column and double station screen changer), which has been supplying to domestic major nonwoven equipment for many years with mature technology and stable quality; the screen changer filter adopts integrated design to optimize equipment space and energy consumption; it can realize non-stop screen changing operation; the main body of PP sheet extrusion screen changer is made of special alloy material through strict forging, surface heat treatment and precise metal processing technology. The main body of PP sheet extrusion screen changer is made of special alloy material through strict forging, surface heat treatment and precise metal processing; it also adopts high quality heat treatment process and strict quality control system to ensure the stability and durability of the product; compared with the previous screen changer, the PP special screen changer optimizes the structure design, realizes the function of induced material exhaust, and completely eliminates the fluctuation of melt pressure and temperature during the screen changing process.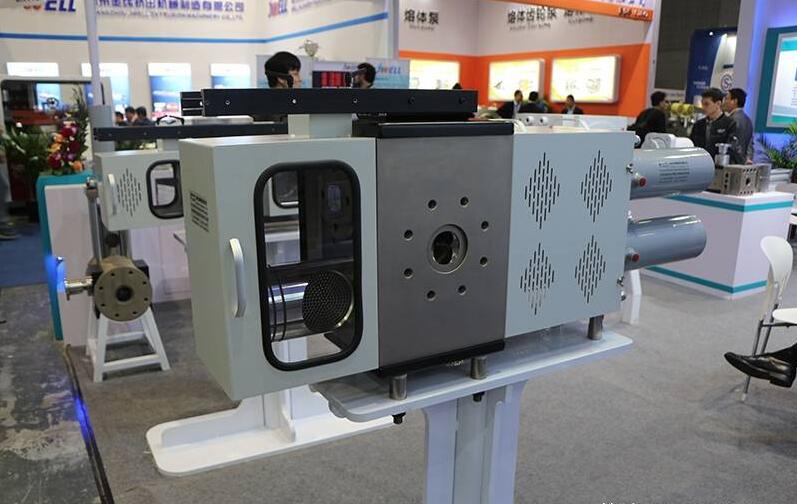 The mesh belt type automatic screen changer is a new type of screen changing and filtering equipment, mainly composed of filter body, heating and cooling device, electric control system, the screen length is 10-20m can be customized according to the user, uninterrupted production for several months. The screen changer adopts water-cooled seal, no leakage, no abrasion, automatic control of heating and cooling by the control system, flexible net walking, no waste generation and other advantages.
Mesh belt automatic screen changer working principle: The mesh belt screen changer adopts water-cooled seal, using melt pressure or time to control the screen walking action, the distance and speed of screen moving can be set freely. When the inlet pressure of the screen changer reaches the set value, the control system automatically starts the heating rod at the outlet end of the filter belt for heating, after the outlet end reaches the set temperature, the screen can automatically move and bring the impurities in the melt out of the screen changer with the screen, at which time the inlet pressure of the screen changer drops to the normal working value, at which time the control system stops the heating of the electric heating rod at the outlet end, and the outlet end is sealed by cold water solidification.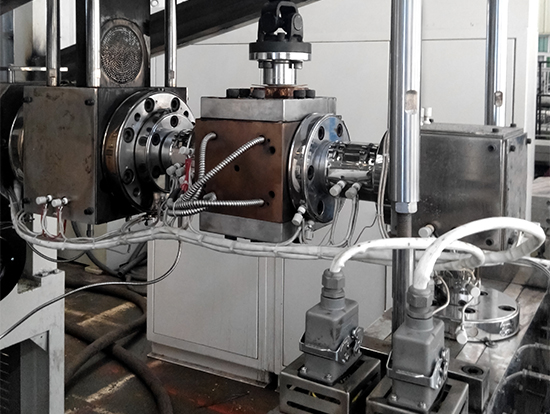 Batte mesh belt changer is used in the circulating water cooling system of Batte mesh belt changer, which is a reverse osmosis pure water cooling closed system, saving water and environmental protection, no more blockage of water circuit caused by solid scale. Batte mesh belt changer is widely used in the production of high quality and long flow products such as pelletizing, cast film, sheet, plate, fiber, and various drawing products.
Advantages of mesh belt type automatic screen changer: Compared with other types of screen changers, it does not need to stop and frequently change the screen, which reduces the labor intensity of workers, improves the production efficiency, and also reduces the generation of waste; it has the advantages of no fluctuation of material flow, no deformation of products, and good quality stability during the screen changing process.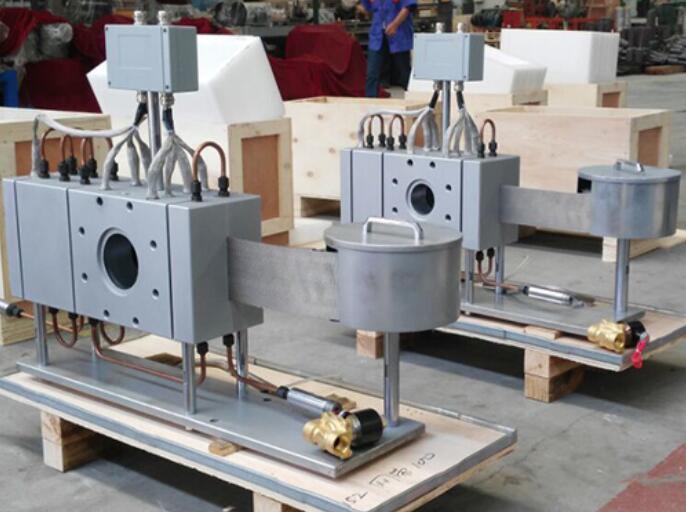 Batte melt pump, screen changer is mainly used for high temperature and high viscosity polymer melt transfer, pressurization, metering, filtration. It is widely used abroad in the extrusion of plastics, resins, rubber and chemical fiber products. Such as: pelletizing, film, pipe, plate, sheet, artificial fiber, optical fiber, medical plastic catheter and other industries. info@battemachinery.com