PET bottles are one of the most widely used plastics in our daily life, and PET bottle recycling granulation is one of the current recycling methods, after years of development, PET bottle recycling granulation process is also becoming more and more mature. It also avoids the environmental pollution caused by the difficulty of recycling PET beverage bottles. A reasonable manufacturing process can make PET beverage bottle recycling pelletizing simple and easy to achieve.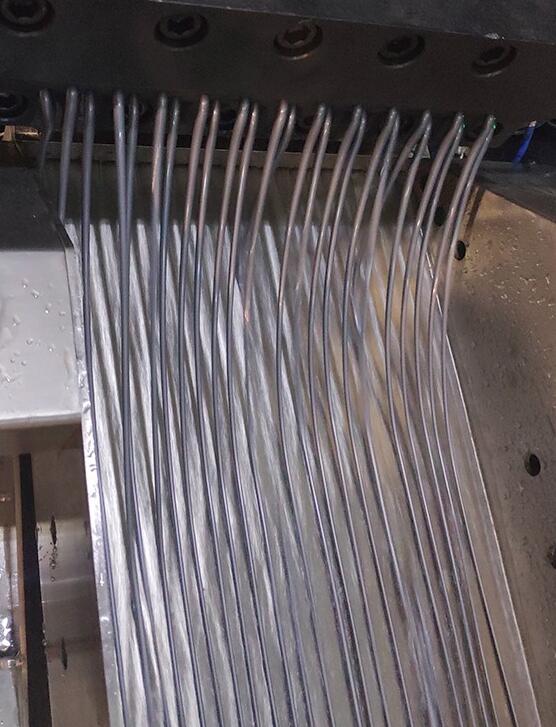 With nearly 20 years of professional production experience, Batte offers better solutions based on PET characteristics, production principles, common materials, process characteristics, heating temperatures, processing pressures, yields, etc.
Commonly used materials: PET bottle flakes
Process characteristics: high yield, high temperature, high filtration accuracy, good fluidity, easy crystallization and degradation, low pressure fluctuation, high stability and reliability requirements
Heating temperature: 260~300 ℃
Heating pressure: 3.0-10.0 MPa
Output: 100-2,000 kg/hr
Batte product solution: Batte super large area double column screen changer/ automatic backwash screen changer + pet melt pump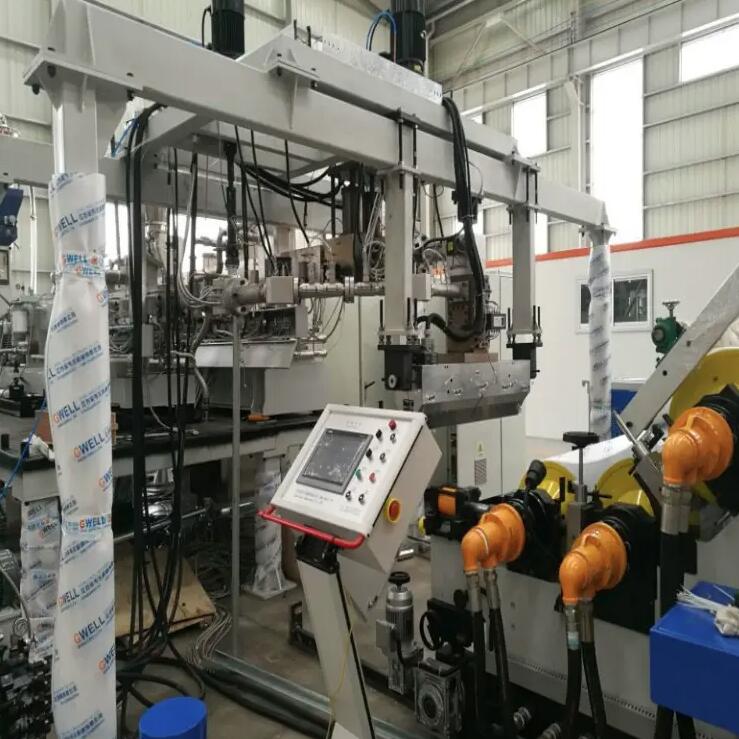 The PET large-size melt gear pump provided by Zhengzhou Batte is especially suitable for high temperature and high viscosity polymer melt reaction conveying and pressurization that requires high output pressure, such as resin and chemical fiber industries. The models of PET large-size melt gear pumps provided by Zhengzhou Butte include: 1200CC, 3200CC, 4000CC, 6100CC, 8500CC, 12000CC, etc.
Conveying medium viscosity: 1~30,000Pa-s
Suction pressure: Vacuum ~ 16MPa
Output pressure: 0~35MPa
Permissible differential pressure: 25MPa
Operating temperature: ≤350℃
Heating method: flow channel heating
Heat medium pressure:≤1.6MPa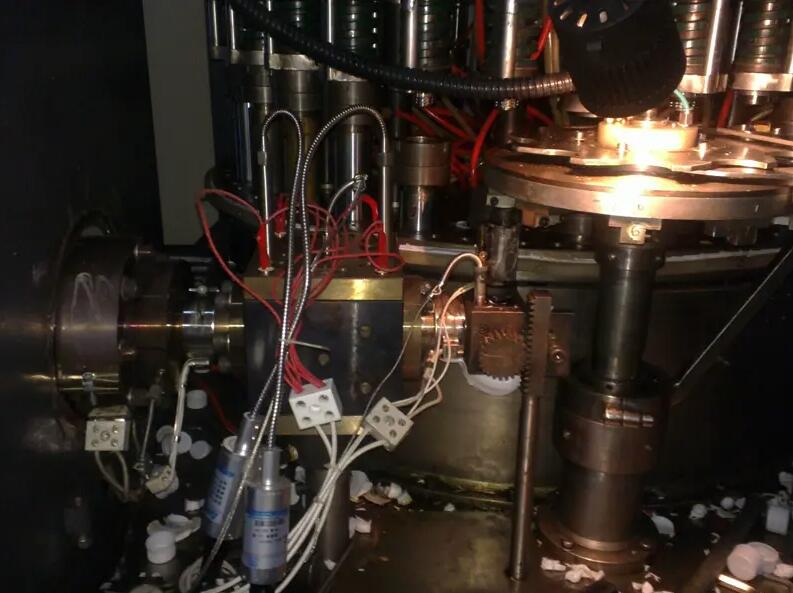 Structure material of melt gear pump for PET.
Pump casing: stainless steel/alloy steel/corrosion resistant alloy
Gear: nitride steel / tool steel / stainless steel + coating / corrosion resistant alloy
Bearing: Tool steel / copper alloy / stainless steel + coating / corrosion resistant alloy
In the plastic extrusion production process, the plastic melt will produce some decomposition materials after a long time of plasticization, and the raw material itself also contains some impurities. The existence of these impurities not only affects product quality, but also affects the continuity and stability of production.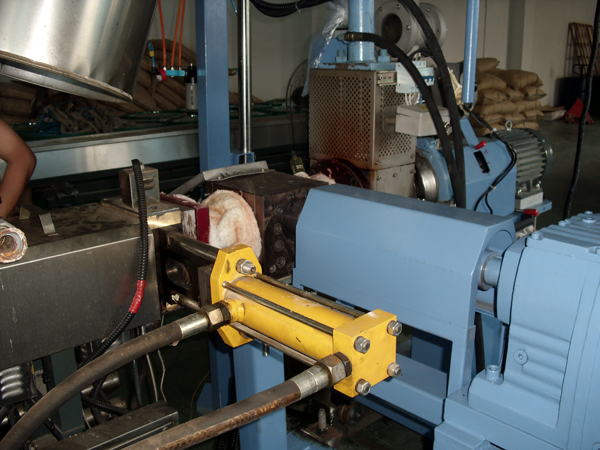 The plastic screen changer is usually set between the screw head and the extruder head to filter out the impurities and foreign matter in the plastic melt to obtain a pure melt. In order to reduce the number of stops to change the screen, to ensure the continuity of extrusion, while ensuring the effective filtration of raw material impurities to get high-quality products raw materials. Especially in the case of wire drawing machine, strip granulator, etc., in order to ensure the continuity of machine operation, it is necessary to install continuous non-stop screen changing filter.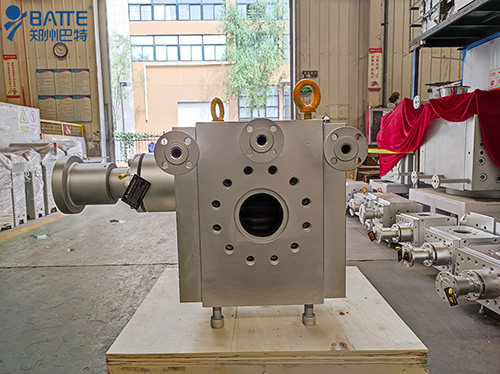 For the much-needed biodegradable plastic polymerization production, as well as the recycling of various types of post-consumer plastics that require large production capacity, high precision and automated melt filtration solutions, Zhengzhou Batt, through continuous technical research and innovation, can provide the industry with hydraulic plate screen changer (special type for petrochemical polymerization), high performance hydraulic double column screen changer, hydraulic double column super large area screen changer and other products.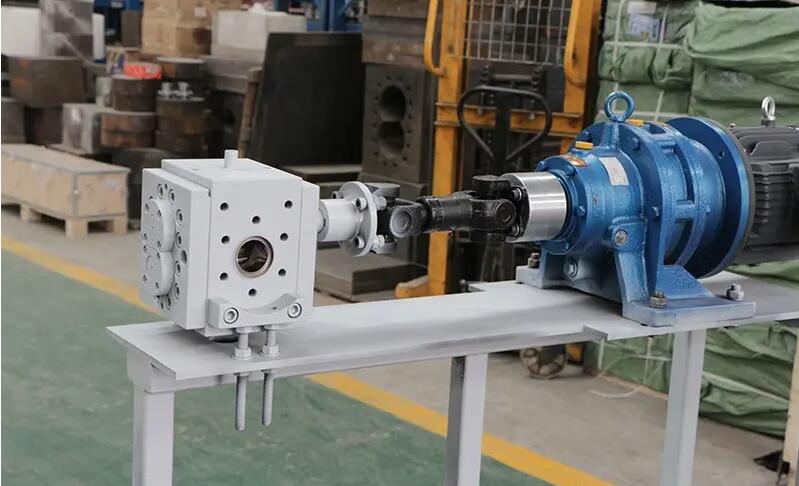 The single- or double-plate version is available with a maximum screen area diameter of 400mm and can be heated by electricity or oil, and is available in explosion-proof configuration for post-polymerization filtration of all types of polymers. The backwash screen changer is available for continuous production.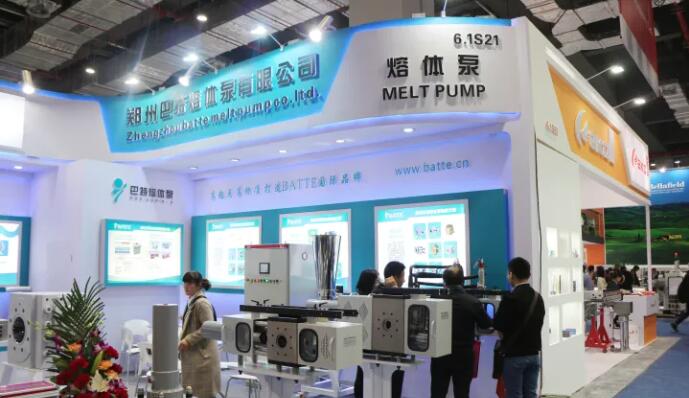 The hydraulic double column screen changer has a small size, short material residence time, online screen replacement, and a priming and exhaust mechanism design, which can realize online filtration of all kinds of polymer melt and ensure the stability of melt temperature and pressure during the screen changing process; the filter media can use common metal woven screen, and the screen is directly disposed of as solid waste after use, eliminating the waste gas and hazardous waste products generated by incineration and chemical cleaning after the cartridge is used. It is a new solution for melt filtration in the production process of chemical fiber and polymerization; this series of products can provide various models with plunger diameters from 90mm to 300mm and automatic backwashing type products.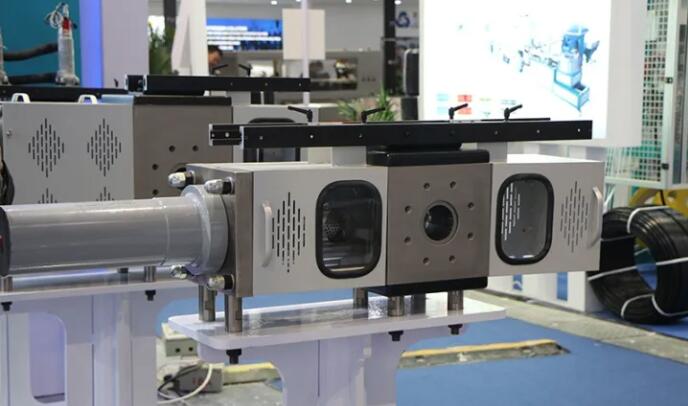 The hydraulic double column super large area screen changer further optimizes the design of the filter area on the basis of the common double column screen changer, replacing the traditional flat screen design with a design that surrounds the outer circumference of the plunger, which can provide more than 4 times the effective filtration area with the same plunger diameter and filter size. It is suitable for melt in-line filtration process with high output and high precision; currently we can provide this type of product with single filter area from 300 to 8000 cm², which is suitable for melt filtration process with output up to 20 tons/hour.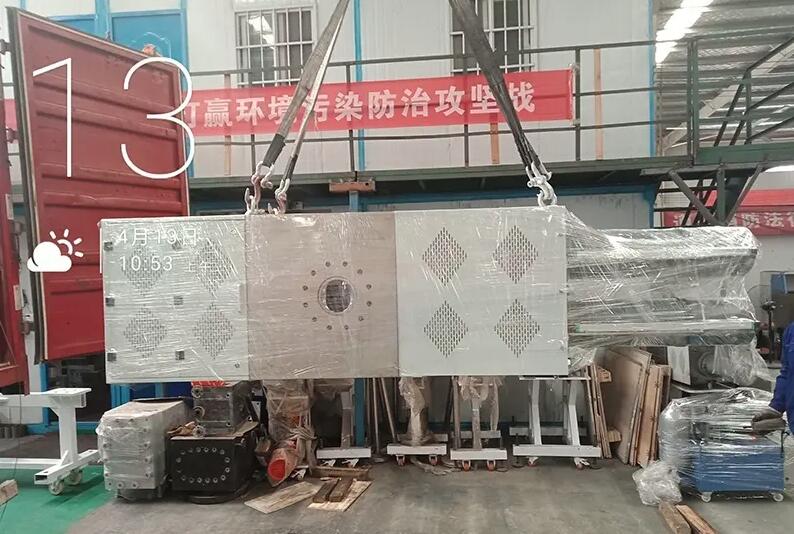 Backwashing screen changer has the characteristics of continuous production and convenient screen changing, and is a more ideal supporting device for extrusion pelletizing machine. It is suitable for applications with high requirements for raw material quality. Automatic backwashing screen changer consists of backwashing body, backwashing plunger, porous plate, filter screen, heater and program control device, etc.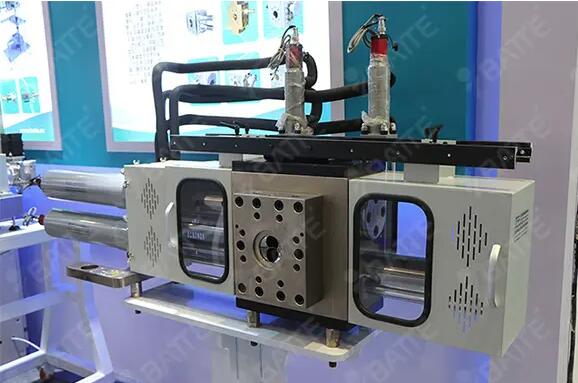 The plastic melt flows through the strainer on the plunger and impurities gradually accumulate in the strainer, and the melt pressure rises with the accumulation of impurities. The backwash screen changer is equipped with two melt pressure sensors that measure the pressure at the front and rear of the screen respectively, and automatically implement backwashing when a pre-set differential pressure is reached. The backwash plunger moves under the push of the hydraulic cylinder and switches to the backwash position. A small part of the melt backflows and backwashes the impurities accumulated on the screen to the waste tank. When the time of melt backflow reaches the pre-set time, the backwash plunger starts to move under the action of the hydraulic cylinder until the backwash plunger returns to the original position, thus realizing an automatic cleaning process of the screen and achieving the purpose of cleaning the screen. The upper and lower backwashing plungers operate alternately to implement backwashing and ensure stable extrusion of material pressure. By backwashing the screen, the screen can be used repeatedly, which greatly extends the screen replacement interval and ensures that the extrusion equipment can be produced continuously for a long time, effectively reducing the downtime, improving the output and economic efficiency.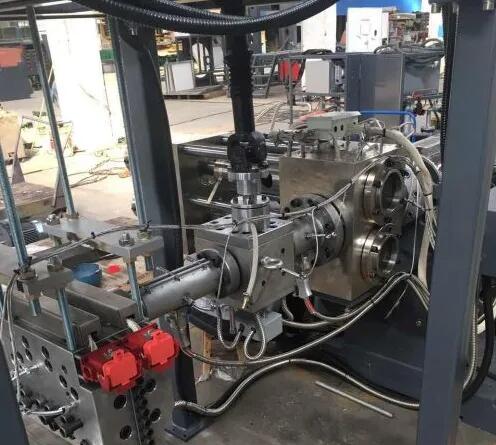 Zhengzhou Batte is committed to providing the best melt screen change filters and melt conveying solutions for chemical fiber, polymer polymerization and rubber and plastic equipment and product manufacturers. With nearly years of successful experience in this field and nearly 10,000 sets of installation and use cases of different types of equipment, we can provide the most optimal melt screen filter and melt pump solutions to meet the requirements of higher efficiency, better quality, lower energy consumption and lowest material loss for the production of chemical fiber, petrochemical polymerization and plastic products. We provide the perfect technology to guarantee the success of our customers.