Technical Support
Pipeline Pump Extrusion
Pipeline pump extrusion is single stage single suction centrifugal pump one,Which is mainly used for smooth flow of pressurized polymer layer of high-viscosity transmission medium.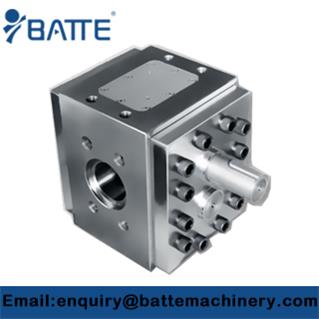 Pipeline Pump Extrusion Characteristics:

1.Pipeline pump is a vertical structure.
2.The import and export of the same caliber, rather like the section of pipe.
3.Pipeline pump for hot water temperature corrosive chemical pump.
Pipeline Pump Extrusion Features:

1.The melt pump is energy efficient, reliable performance.
2.Seal mechanical seals into mechanical seals combinations
3.using carbide materials, wear-resistant seal.
4.Can effectively extend the service life of mechanical seals.
Relative Articles:
◆Melt Pump For Screen Changers
◆Chemical Industrial Melt Pump
◆Batte melt pump in the extrusion of wood-plastic production line
◆Internal Gear Pump