Technical Support
Extrusion Moulding Pump
Extrusion moulding pump are commonly used for the precise transfer and metering of polymers. Extrusion moulding pump enhance the quality of the end products thanks to their ability to transport the polymer melt constantly, relieving the extruder of pressure build-up.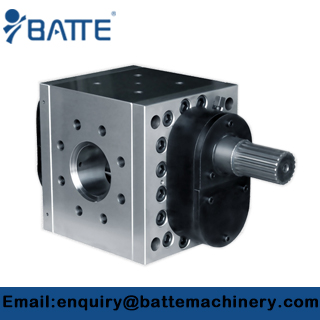 Features of Extrusion Moulding Pump:
3.Hassle-free performance
4.Performance data Pressures quoted are relief valve maximum by-pass
Batte Machinery Zhengzhou Co,.Ltd as a melt pump manufacturer.The products offered by us are in strict compliance with the global quality standards. We offer these products in various specifications to our clients, spread across the globe.

Relative Articles:
◆Gear Metering Pump For Viscous Products
◆Batte Melt Pump Installation Diagram
◆Precision Gear Metering Pumps
◆S60 melt pump control system