What are the ways to control the speed of the PET melt pump?
In the continuous PET device, the melt from the final polymerization kettle must be transported to the pelletizer and the corresponding downstream spinning system through the melt gear pump; in the actual production process, the speed of the gear pump is controlled by the frequency converter , the purpose of controlling the output can be achieved; how to ensure the stable speed of the PET melt pump determines the quality of the product. Zhengzhou Batte melt pump manufacturer provides PLC control system, which can realize accurate control of melt pump speed and achieve the purpose of output control. The speed of the melt pump is usually controlled by flow or pressure. The advantages and disadvantages of the two will be explained in detail below.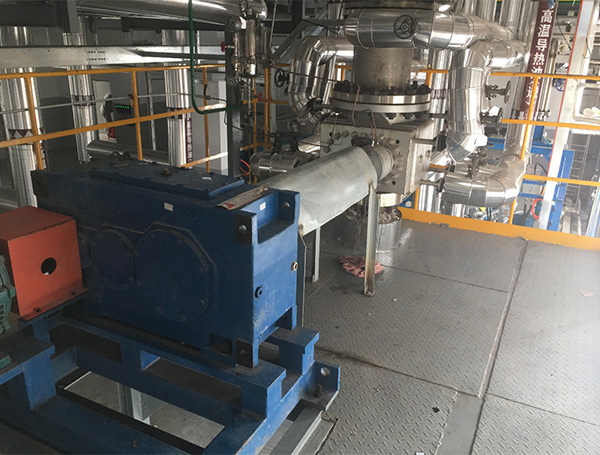 In PET production, the control of the material passing speed of the whole system adopts the reverse control method, and the feeding amount of the slurry is actually determined by the output of the melt pump from the final polymerization kettle, so how to control the speed of the pet melt gear pump is important for the whole The material balance and stability of PET production are particularly important.
The melt gear pump is a positive displacement pump. It relies on the mutual meshing of the main and driven gears to transport the melt. The working volume is composed of the pump body, the tooth slot of the gear and the bearing with the function of the side plate. When the gear rotates according to the design direction, the melt enters the tooth slot of the two gears in the suction chamber. As the gear rotates, the melt is brought into the discharge chamber from both sides, and the gear meshes again, so that the melt in the tooth slot is removed. Squeeze out the discharge cavity and press it to the outlet pipe.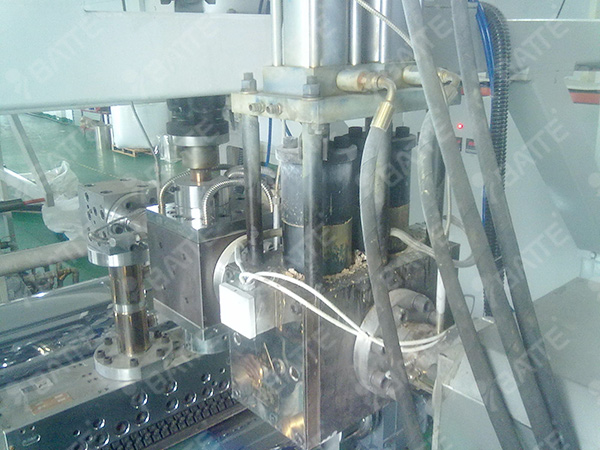 In continuous PET production, keeping the rotational speed of the pet sheet extrusion melting pump stable is of great significance to the material balance and stability of the entire production. The speed of the melt pump can be flexibly selected to use flow control or pressure control according to the focus of the control. The advantage of using flow control is that the control is direct and the flow display is intuitive; the disadvantage is that the pelletizing and spinning increase the pressure before the pump and it is not easy to stabilize. The advantage of using pressure control is that the pressure adjustment is timely and sensitive, and the pressure of the subsequent system is stable; the disadvantage is that the actual flow rate of the melt pump is poorly matched with the required output. The speed of the melt pump is affected by the volumetric efficiency of the pump regardless of whether it is controlled by flow or pressure. In actual production, the calculation formula of the volumetric efficiency of the pump is written into the calculation formula of the flow rate of the melt pump, the displayed value of the flow rate of the melt pump can be kept consistent with the actual flow value, and the stable operation of the entire continuous production line can be better ensured. info@battemachinery.com
pre:5 directions of melt gear pump development