Granulation extrusion melt gear pump
The granulation melt pump is an essential equipment for the transportation, pressurization, and melt metering of high-temperature and high viscosity polymer melts. The high-temperature melt pump has a compact structure, reliable operation, low energy consumption, and high volumetric efficiency compared to other types of pumps. It has a small shear effect on the melt, stable flow rate under high viscosity and high pressure, and no outlet pressure fluctuations. The unique advantages and key role of this pump in the process make it irreplaceable in polyester production.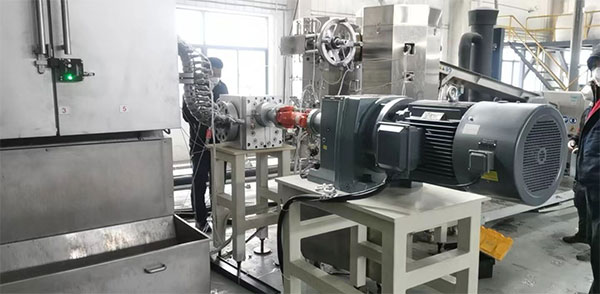 The Batte melt pump has advantages such as high precision, no pulsation, and long service life; The extruder system is equipped with a melt pump, which can effectively reduce the tolerance of extruded products and improve the quality of final products. For some products with strict dimensional tolerance requirements, using a melt pump will effectively improve the economic benefits of the enterprise.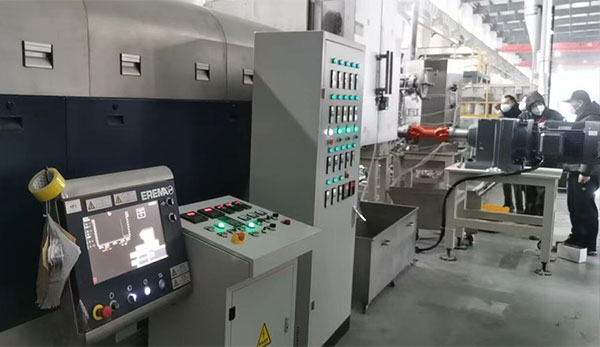 In the mixed extrusion granulation production line combining a twin screw extruder and a melt pump, the use of a melt pump can effectively reduce the self pressure building function of the twin screw extruder and improve its production efficiency (the self pressure building function of the twin screw extruder is poor, seriously affecting production efficiency). For a production line composed of twin screw machines, polymer melt pumps, and extrusion heads such as pipes, plates, and films, it not only has the advantages of pressure building, but also achieves energy-saving by simplifying the production process of extruded products and shortening the production cycle. Adopting a twin screw machine and melt pump configuration, it is particularly suitable for extruding materials that require blending modification; Materials must be mixed and homogenized to meet the quality requirements of the product.
Email: info@battemachinery.com
Whatsapp: +86 158 38331071
pre:Gear Pumps for Fluoropolymers
next: None