Classification, characteristics, and application fields of melt pumps
1. Extruder melt pump
The extruder melt pump, also known as the extruder metering pump or extrusion pump, can be used in various extrusion industries, such as sheet, sheet, pipe, film, granulation, wire drawing, cable, co extrusion, mixing, precision extrusion, and other industries.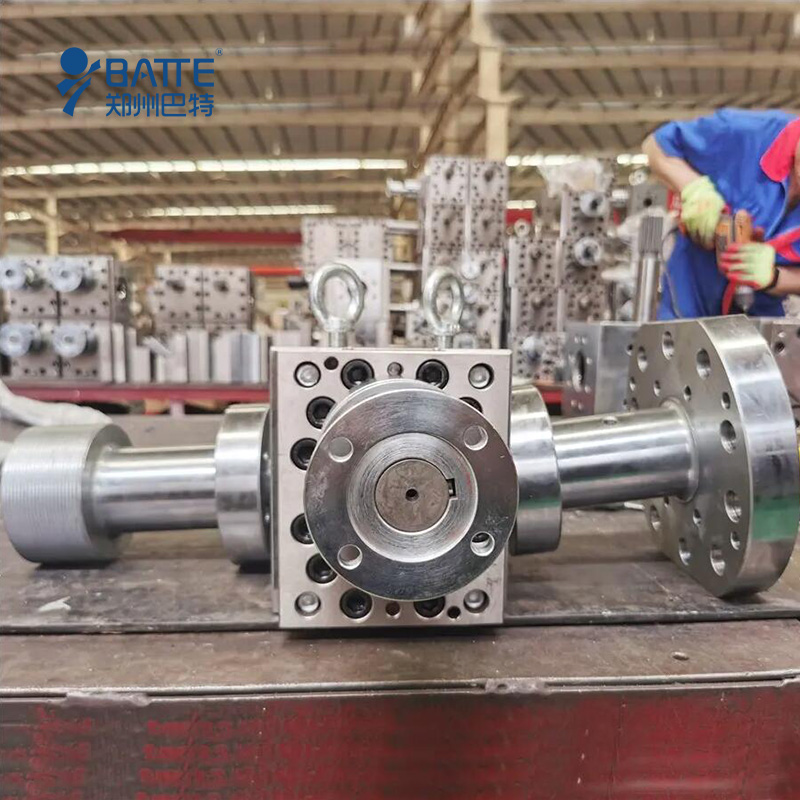 thermoplastic melt pump manufactuer
2. Reaction kettle melt pump
The reaction kettle melt gear pump is suitable for high-temperature and high viscosity polymer melt reaction transportation that requires high output pressure, such as resin, chemical fiber, and other industries. It is generally installed in the lower part of the reaction kettle and used as a material pump.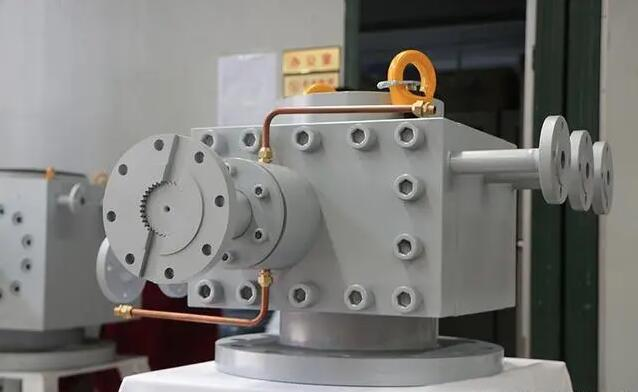 reaction kettle melt pump
3. Rubber melt pump
Rubber melt gear pump is a specialized gear pump for rubber and elastomer, which is suitable for the extrusion and transportation of rubber and elastomer melts; Generally installed between the outlet of the extruder and the die head, used as a melt metering pump; The pump casing of this series is equipped with a built-in flow channel, which can be used for cooling or heating medium.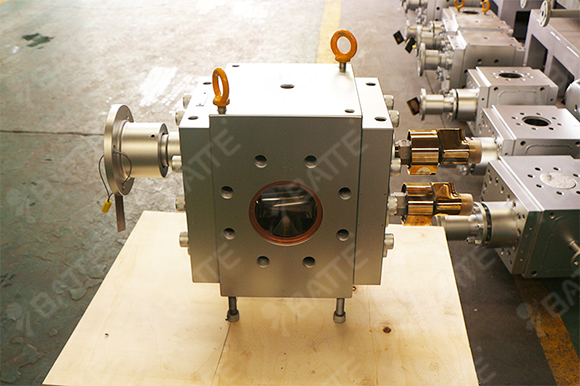 rubber extrusion melt pump
4. Pipeline melt pump
The pipeline melt booster pump is mainly used for the smooth pressurization and transportation of medium to high viscosity media in polymer fluids. The main heating method is heat transfer oil heating. Suitable for processes such as PET, PBT, PA, PC, PS, SAN, ABS, HIPS, PP, POM, etc.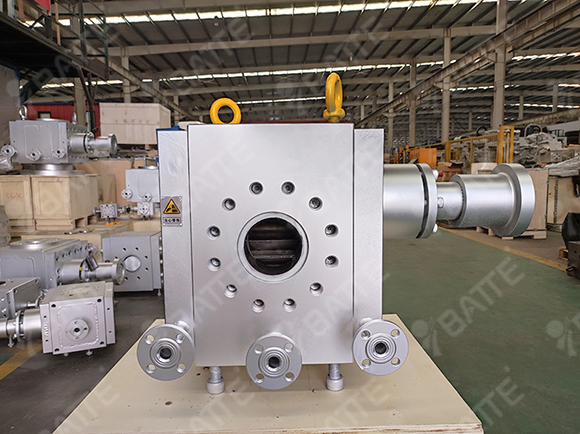 pipeline melt gear pump
5. Chemical melt pump
The chemical gear metering pump is used for the transportation and metering of medium and low viscosity materials. Suitable for traditional chemical and pharmaceutical industries, as well as the transportation and metering of polymer monomers, oligomers, and prepolymers.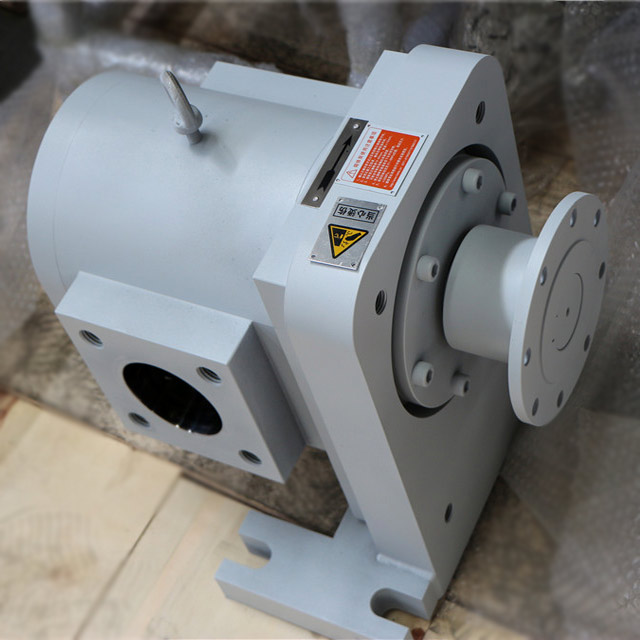 chemical melt gear pump
Email: info@battemachinery.com
Whatsapp: +86 158 38331071
pre:characteristics and parameters of reactor kettle melt gear pump
next: What are the characteristics of gear pumps for fluoropolymers?